A devoted watercolorist, Kate Aubrey enjoys teaching almost as much as she loves painting. Her workshops are geared to share as much of her knowledge with students as they can take in while allowing them the painting time necessary to practice and experiment with new ideas, skills, and techniques.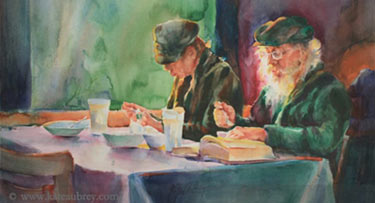 Creating art is only worth doing if you are learning something.
~Kate Aubrey
Painting Workshop Calendar & Locations
Please Contact Kate if you are interested in hosting a workshop.